Best You, Best Life is designed to enhance how you see your self and life, and illuminates how you can find happiness from the inside out. It explores your authenticity and happiness and how who you are affects what you do, and provides practical tools for living your best life as your best self.
Are you struggling to consistently connect
to your confidence and happiness?
Is a lack of clarity affecting your life satisfaction?
Or would you just love more joy in your life?
Best You, Best Life is a step by step guide on how to live your best life as your best self.

Join internationally acclaimed author and educator, Gina Haines as she walks you through 12 steps to get you through to a result where...

You know who you authentically are

You know what happiness is for you

You know how to bring happiness into your life

And you know how to implement these things on a daily basis
Sometimes happiness can be elusive and finding ways to connect to it to move past periods of your life where you wish you had more of it can be really challenging. This course offers you a step by step guide to actually look at where you are now and learn some practical tools you can start to implement on a daily basis to move you towards a more authentic and happier you.
Within this course are easy to use examples and ways to use them. Knowing information is one thing, but actually implementing it into our daily lives takes an ongoing practice. Gina will help you establish that practice by setting you up with tools to go out and live the information and guidelines and really make a difference in your life.
This is a course designed to get you
growing the good in you and 'glowing' as a result.
Your Instructor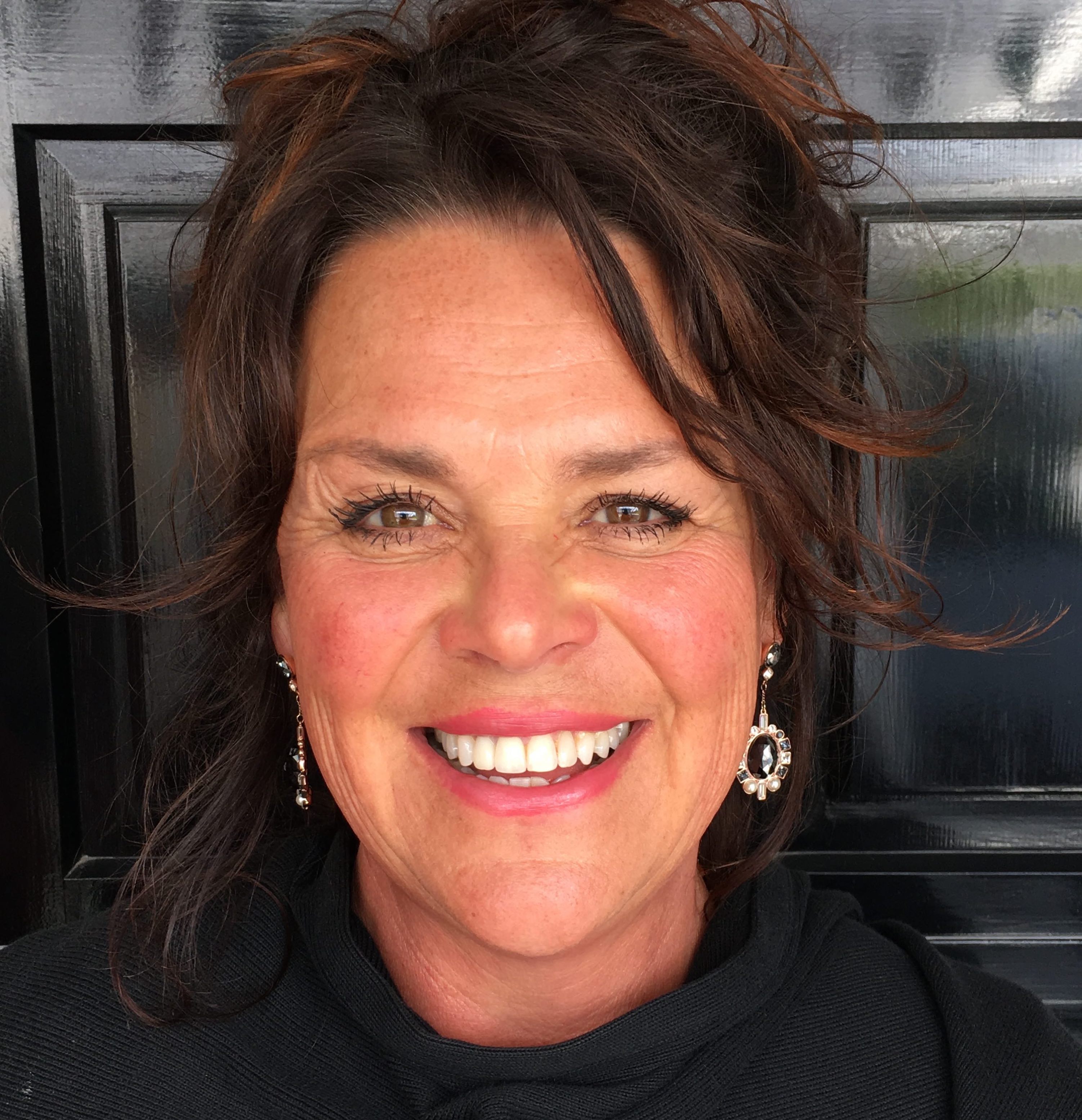 Gina Haines is New Zealand born and bred and is an educator specialising in authenticity, happiness and work. Gina has over 20 years experience as an educator - 15 of those spent as a Visual Arts and Education lecturer at the University of Canterbury in Christchurch, New Zealand, where she was awarded a prestigious University of Canterbury Teaching Award recognising excellence in 2008. She holds a Masters of Visual and Performing Arts degree (CSU), a Bachelor of Education (UC), a Trained Teachers Certificate (NZ) and a Diploma of Teaching (Commendation) (CCE) along with her Nia Technique White and Blue belts.
Gina has crafted an international reputation in the fields of teacher-education, happiness, authenticity and work. She has presented her research at many conferences both nationally and internationally most recently receiving the People's Choice Award for her presentation content at the Fourth Global Conference on Happiness in Ireland (2018). Gina has participated on panel discussions (including the New Zealand Medical Students' Associations Conference 2014), and in numerous presentations both collaboratively and individually. She has several international publications in academic journals and reviews manuscripts for international publications, including the Journal of Happiness Studies.
Leaving lecturing in December 2014 to chase more of her dreams and to continue to 'walk the talk', Gina now writes, hosts and directs her online TV show and blog showcasing authenticity, happiness and work. In addition, she works as a global educator, artist, interviewer and author.
Gina's work is in self-empowerment focusing on authenticity, happiness and work, centred within a research framework and a lifetime of learning thus far. It is designed to develop self-discovery through self-awareness, self-knowledge and self-love, and to help you reconnect with the heart of who you are, to bring you home to yourself and raise your level of joy and happiness.
She loves to initiate inquiry and to illuminate, inspire and ignite through her teachings. Her most recent publication is her award-winning book, 'You-phoria: The Art of Authenticity', which is the recipient of a Silver Award in the Nautilus Book Awards 2019 and Finalist Awards in both the International Book Awards 2019, and the Best Book Awards 2019 (sponsored by American Book Fest).
"I believe you are your most powerful tool and getting to know
who you are and how that affects what you do,
are keys to your success and happiness,
keys to living your best life as your best self!"
- Gina Haines -
Gina has gathered and synthesised over twenty years of information and experience to create these tools for change. Following her teachings and completing the tasks will provide you with opportunities to discover how who you are affects what you do, and to make your heart sing. Using a positive lens you will explore what authenticity and happiness look like for you, develop your own happiness toolkit and at the end of the course radiate self-confidence, happiness and self-love as you apply these principles.
You will;
Get to know who you are and how that affects what you do
Explore what authenticity and happiness look like for you
Know how to find your confidence and self-belief and use them courageously
Understand your strengths and how you use them in your life
Know what motivates you to be your best self
Increase your self-awareness, self-acceptance and self-love
Have your own happiness toolkit
Radiate self-confidence, happiness and self-love as you apply these principles
Is Best You, Best Life the right course for you?
If you want to find happiness from the inside out and you love online visual learning, then Best You, Best Life is perfect for you. But don't just take it from us, here's what some of our customers have to say about us: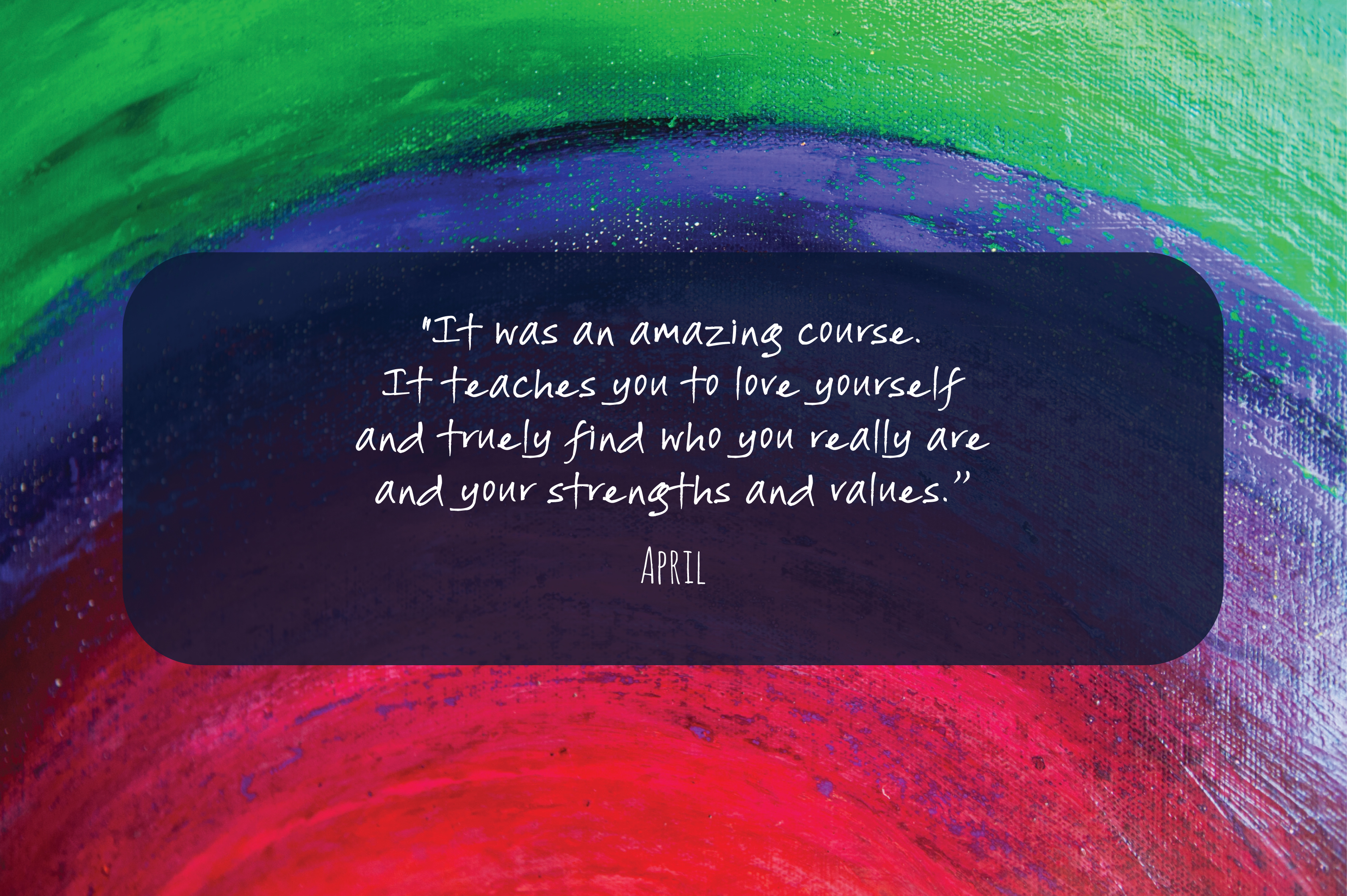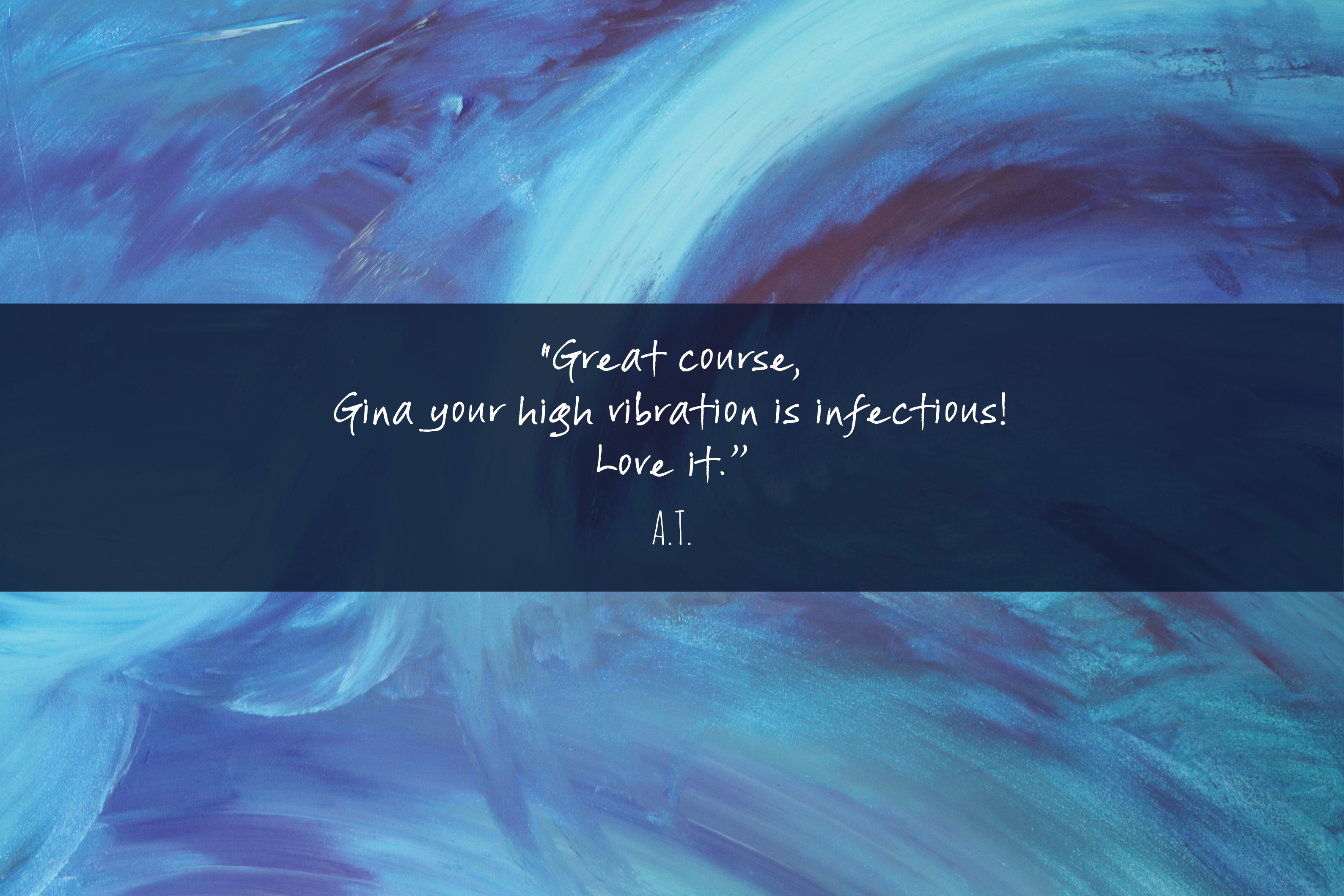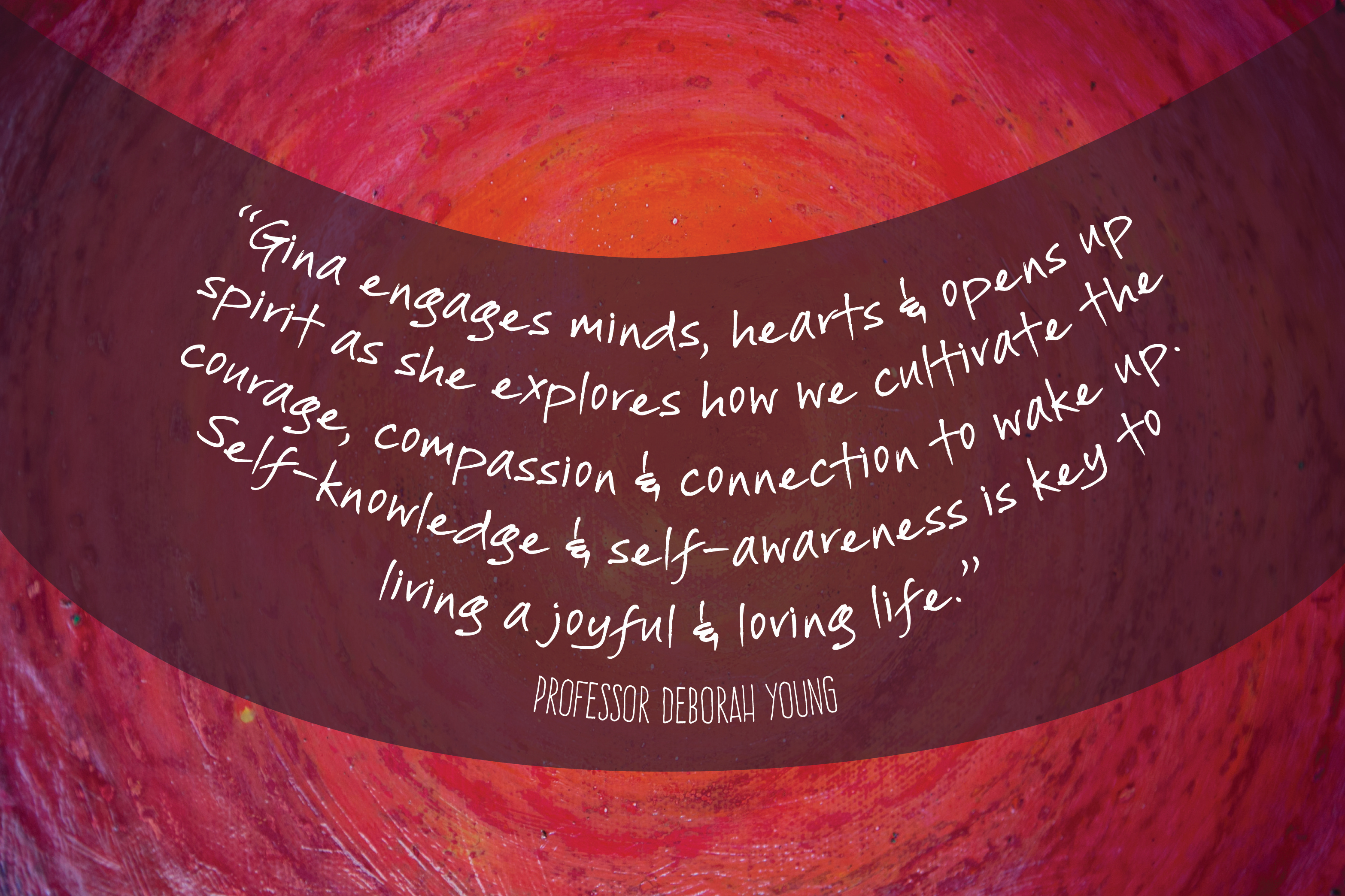 What to expect...
Best You, Best Life is broken into 14 modules, spread out over 6 weeks
WEEK ONE - Who Am I?
We start with the BIG question Who am I? Diving straight into this illuminating question gives you an idea that this course is an exploration in self-discovery. Why begin here? Well, over the years, I've found many of my students when asked this question really struggled to identify and articulate who they are, so this became my beginning point and is where I begin. My students knew their skills and what they are good at, however, being able to respond to the question "who am I?" was far more difficult. I believe who you are or who you think you are, is very important and a great place to begin this self-discovery work from. I also believe you are a unique and magnificent creation and getting to know who you are at your core essence level from a positive perspective allows you to similarly see yourself and the impact you can have on the world.
WEEK TWO - Self Awareness & Self Knowledge
Following this introduction, guiding tasks are designed to help you develop your knowledge. Before we move into the next few lectures where we review more about you. We begin with self-awareness which leads into self-knowledge.
WEEK THREE - Self Acceptance & Self Love
After answering the question who am I? And gathering some self awareness and self knowledge we'll dive into self-acceptance and self love
WEEK FOUR - Authentic Self & Courage
Next up, authenticity. Finding what it would mean for you to live the information you have gathered about yourself so far. We'll set up for next week by exploring courage - laying the foundations for confidence!
WEEK FIVE - Confidence & Best Self
This cluster of self focus and illumination lays the foundation for what's next where we explore qualities worth cultivating and focus on courage and confidence.
WEEK SIX - Best Life, Happiness & Choices
Taking all this information and showing ways to implement it, we then review what your best life looks like as your best self. Identifying aspects that make you YOU and the things that bring you happiness are pivotal in these lectures. The final 2 lectures look at happiness and choice, and then the conclusion wraps the course up connecting all the dots.

Course Curriculum
Week One - Who Am I?
Available in days
days after you enroll
Week Two - Self Knowledge & Acceptance
Available in days
days after you enroll
Week Three - Identifying & Loving Your Authentic Self
Available in days
days after you enroll
"YOU are the resource and in order to grow the good you've got to know the good.
So become the curator of your own contentment
by connecting to the heart of who you are."
Gina Haines
A message from your teacher, Gina...
For many years I was a university lecturer of Education and Visual Art Education, teaching the teachers of the future, and something I came to realise early on was that my core curriculum Visual Art course was a real source of concern for many of my students. I would begin lecture 1 asking my students to make a human continuum where if they were really looking forward to this course they were invited to stand closer to the door and if they were not they were to make their way to the window side of the room and then to place themselves any where along the continuum accordingly. Most of the time the window end got pretty crowded. I realised what I was dealing with was a lot of people who were not so keen to be there. Now I was an art lecturer and art was my thing so I saw my work as getting my students beyond their fears and concerns so they would want to come to class and actually enjoy it and of course venture forward in due course and teach it well too! This meant to me that I had to get them to see the impact of who they were and how that affected what they did before they went into the classroom.
Now, please know I didn't take their fears lightly, and it's not my intention at all to diminish the absolute fear that my Visual Arts course engendered in these students, I know I witnessed it - time and time again (at the window end), however, I knew if they were ever to go out into classrooms and teach art well, then they had to shift their attitudes, so when they'd completed my course, they came out with new ideas and fresh directions. Luckily I had a secret weapon.
What was my secret weapon I feel you're desperate to ask? Uh uh uh uh! Not so quickly will I reveal my secrets to you - we've only just met! But, what I will reveal to you quickly, is what I learned from these students… and that was the power of knowing yourself and being aware of why you do what you do, and how the way you make choices can serve you well or not so well.
So I started to ask them to consider who they are and what special uniqueness they were bringing to the role as a teacher. This brought up a deeper layer of concern and one that became a focus of my teaching and my research and is a HUGE passion for me. My interest and focus quickly became authenticity and how it related to our happiness.
You see what I realised was, that in order for them to dispel their fears and limiting beliefs, they needed to first become aware they had them, and then know what they were. I also knew that they needed to know how to make changes if they were to move forward, but first they needed to become aware. So, that secret weapon I mentioned before is… self-awareness!
You see, what I also learned from my students was an understanding that the way we think and see ourselves has a huge impact on the way we live, and that unveiling and unpacking those beliefs, values and attitudes is the way to shift them, and even though this had little to do with teaching art, it had a lot to do with these students' futures as generalist teachers, and as people.
I reasoned that they needed to know why they didn't like something so they could make changes. After all, beliefs, values and attitudes are just ideas that become ingrained into our psyche, until they are absolutely real for us. They become our perceptions and the way we interpret our world. What we perceive we believe.
One of the things I love to witness are the changes and shifts in my students as they awaken to themselves. I love to see them develop the courage to do things differently and to witness their confidence as they shift their perceptions and discover new pathways. It makes my heart sing!
I bring this away from my past students now and focus on the here and now and on you and the impact this kind of learning can have on your life.
The secret weapon of self-awareness is a key to happiness - as is authenticity. Being authentic is about being in your true essence - your YOU-ness, the heart and soul of who you truly are. So, how does one find one's authenticity?
By my reckoning, connecting to who you authentically are, takes self-awareness and self-knowledge. Understanding the choices you make and the action you take has direct impact on your life and affects what you do. And none of this is much good without accepting who you are and what you do and loving yourself.
I know the more clarity you get around who you authentically are and how that affects what you do, the more you wake up to your possibilities. The more you wake up to living your best life as your best self.
So, human-to-human, in context with a direct connection to my authentic self and my research, my teachings and my creativity, I invite you to join me and shine a light on your awareness and the knowledge that who you are allows you to see how that affects what you do. Your authenticity is your nudge - let's find it and push it! Listen to your inner self.
The key to a meaningful and satisfying life and the pursuit of happiness is both the realisation that once you know who you are and how that affects what you do, you can go after your self with all your heart and be true to who you are and love living your life. Then share that happiness you find inside your self. Ignite your life and the rest will follow!
I confess! I love to initiate inquiry in my students and really get them curious about who they are and how that affects what they do. And as I want you to become a student of mine, I want that for you too!
I have found this work to be illuminating for myself and teaching it and passing it forward is too. It is my aim and greatest hope, that you choose to take this course and implement the teachings to live your life with love, incorporating these ideas into your daily practice, so you serve your self well, and live your best life as your best self.
"Your authenticity is your opportunity
to make a difference in the world.
Are you making the most of it?"
Gina Haines
Who is Best You, Best Life for?
Anybody seeking positive change in their life. This course is designed to get you growing the good in you and get you glowing as a result. In order to grow the good you have to know the good - having a positive outlook and optimistic view of your potential for change is key - we can dial it up, but you need to be willing to bring it.
People who want more happiness, confidence and self-love in their lives. If you seek greater levels of happiness, self-awareness, self-knowledge, confidence or self-love in your life, then this is the course for you! This course will give you all the tools to get you started with identifying what is great about you and then taking your awareness and knowledge further by multiplying your greatness to create the changes you desire.
People willing to look within and do the work. This course is for dedicated life learners, people who are willing to invest their time and attention on themselves to create the changes they desire. This work is about looking inwards and dialling up your authentic glow.
Curious Life Lovers & Positive, Passionate Livers. Best You, Best Life is a wonderful opportunity to discover new and exciting things about yourself and the way you interact with the world around you. It will provide you with tools to take into the laboratory of your life as you continue to sculpt and curate the life of your best life as your best self.
Who is Best You, Best Life NOT for?
"Quick Fix" Seekers. This is not a quick fix to happiness, buying this course won't instantly change your life. However, it will provide you with everything you need to learn and implement some great tools for change. At the end of the day, it is up to you as the learner to do the work and make the changes you desire come to life.
People who aren't interested in helping themselves. This is not a place for blaming, deflecting or negativity. Happiness is an inside job, nobody is going to be able to help you in a long term lasting way if you are not willing to help yourself. You don't have to have a lot of it to get started but you do have to be willing to take responsibility for who you are and how you show up in the world.
Frequently Asked Questions
When does the course start and finish?
The course starts now and never ends! It is a completely self-paced online course - you decide when you start and when you finish.
How long do I have access to the course?
How does lifetime access sound? After enrolling, you have unlimited access to the material for the entire lifetime of the course - across any and all devices you own.
What if I am unhappy with the course?
We would never want you to be unhappy! If you are unsatisfied with your purchase, contact us in the first 30 days and we will give you a full refund.